Emerging Tech Zone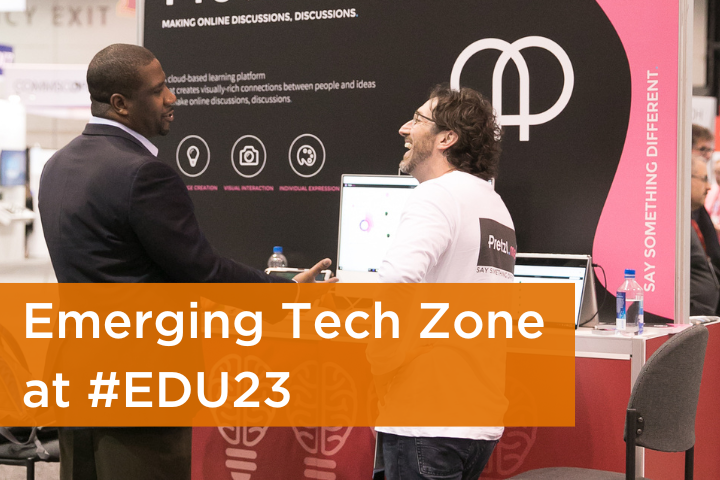 Experience the Excitement
Want to experience some of the most groundbreaking and promising solutions in higher education technology? Carve out time in your 2023 EDUCAUSE Annual Conference schedule to visit the Emerging Tech Zone (formerly Start-Up Alley) in the Exhibit Hall, Tuesday, October 10 and Wednesday, October 11.
The Emerging Tech Zone is located in EDUCAUSE Central within the Exhibit Hall, a popular place where you can connect with emerging technology companies, get your professional headshot taken, get a free pair of EDUCAUSE socks, some coffee, or a craft cocktail, and more.
Plus, throughout the day on Tuesday and Wednesday, Emerging Tech Zone exhibitors will take the Emerging Tech Stage (also located in EDUCAUSE Central) to present their solutions and how they benefit higher education, and what differentiates them from the existing market. Don't miss:
Tuesday Sessions
Wednesday Sessions
---
Who Will be Joining Us?
We're pleased to announce the selection of this year's Emerging Tech Zone companies that will be exhibiting at our immersive in-person experience in Chicago, IL. These companies are leveraging technology in innovative ways to address key issues in higher education. Visit them to interact with new technologies, share your product and service feedback, and identify potential solutions that meet the needs of your institution.
2023 Participants
All participating companies are under five years old, earn less than $1M in revenue, and employ under 25 employees.