Start-Up Alley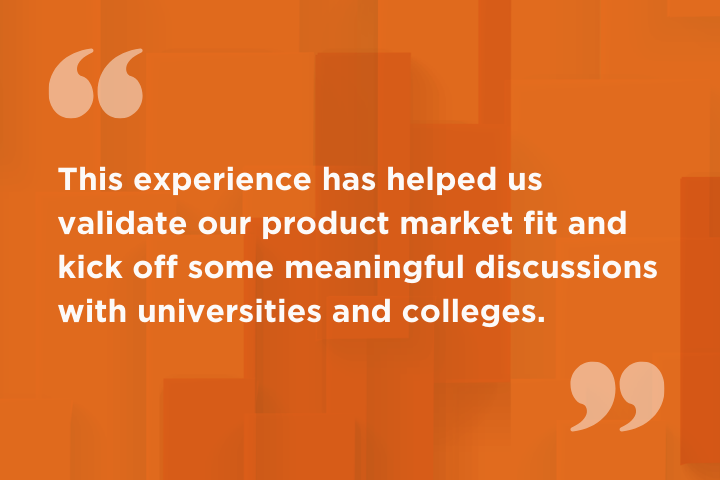 Experience the Excitement
There are many ways EDUCAUSE can help emerging edtech companies gain exposure with the higher education community. Through Start-Up Alley, you have the opportunity to showcase your products and services to leaders and professionals who are actively seeking your offerings at the premier higher ed IT event of the year—our annual conference.
If you have a solution that addresses core issues in higher education, Start-Up Alley is the perfect place to engage with decision makers, develop meaningful connections, receive targeted feedback, and build awareness for your emerging company.
To be considered for participation in this experience, please review the criteria below and apply by July 16.
All participating Start-Up Alley companies must:
Be under five years old
Earn less than $1M in revenue
Employ under 25 employees
Participated in Start-Up Alley previously? Join us as a Start-Up Alley Graduate.
Also, if you know of a potential start-up who could benefit from participating in Start-Up Alley or if you are with an institution that hosts an incubator program for emerging edtech companies, please share this opportunity.
"Cognomos has benefited tremendously from Start-Up Alley every time we have participated. It's a great way to put young companies on the map and to provide a central place for customers and partners to find us."
—Matt Boulos, Founder and CEO, Course Match (by Cognomos)
---
What's In It for You?
Brand exposure with potential customers and the opportunity to make strategic connections
A unique display space in the Start-Up Alley section of the exhibit hall
The chance to participate in the Under the Ed Radar Pitch Competition, where you can deliver a business pitch to leading innovators in higher education, edtech, and others in the field for the chance to win a special prize package (participants will be selected from among approved Start-Up Alley participants)
Complimentary exhibitor registrations
An invitation to an emerging company mixer, where you can meet and network with a diverse group of innovators and thought leaders in higher education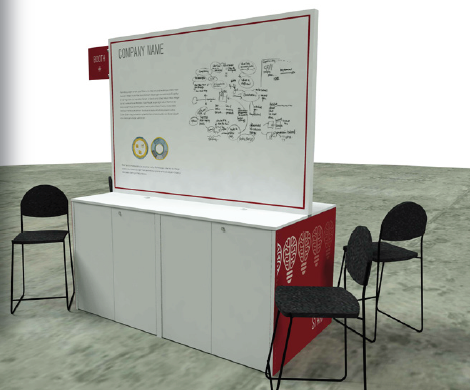 Example Start-Up Alley display space.
---
Start-Up Alley Graduates
If you've participated in Start-Up Alley in the past, you're invited back to this year's conference as a Start-Up Alley Graduate. To participate in this experience, please contact our Corporate Team.
What's In It for You?
A larger, more enhanced display space, in addition to the benefits above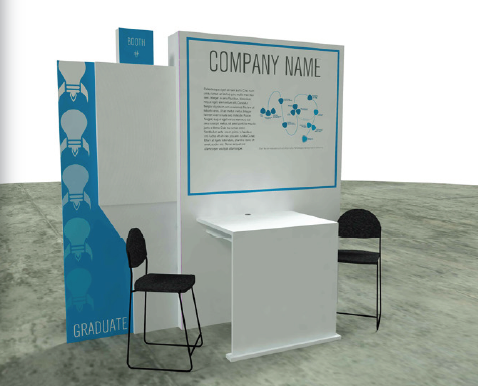 Example Start-Up Alley Graduate display space.
The display space examples are close representations of the final product. Final structures may change.
---
Pricing
Opportunity
Price*
Start-Up Alley
$1,600 member
$2,400 nonmember
Start-Up Alley Graduates
$2,800 member
$3,600 nonmember
Pricing includes display space, electricity, wireless access, two exhibitor registrations, and a listing in the event corporate directory.
*EDUCAUSE Membership
EDUCAUSE members receive special pricing on all of our events, sponsorships, exhibits, and more—including Start-Up Alley and Start-Up Alley Graduates. Learn more about the benefits of membership.
---
2019 Participants
| Start-Up Alley | Start-Up Alley Graduates |
| --- | --- |
| | |