Advertise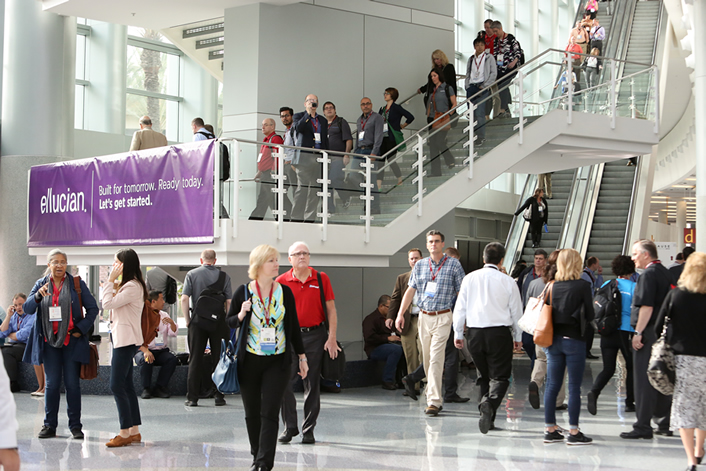 Print Program
The EDUCAUSE 2017 print program is a key resource for attendees as they navigate the conference agenda, find networking opportunities, and explore the exhibit hall. Placing an ad in this highly visible publication ensures that your company information is seen by thousands of conference attendees.
Outside Back Cover: $9,150

Sold

Inside Front Cover: $7,500

Sold

Inside Back Cover: $5,000
EDUCAUSE Review
Start promoting your presence at the annual conference today by taking advantage of advertising opportunities in our print and online editions.
The EDUCAUSE Review print magazine is seen by more than 35,000 influential IT professionals each issue, and the online edition receives 100,000 page views per month. The November/December issue is mailed to readers prior to EDUCAUSE 2017, as well as distributed to event attendees.
Contact advertising@educause.edu to reserve your ad space by September 9.
Preconference and On-Site Communications
Preconference
Take advantage of exclusive advertising in targeted messages in August to these three communities:
Teaching and Learning: $2,800

Sold

Enterprise and Infrastructure: $2,800

Sold

Security: $2,800

Sold
On-Site
Take advantage of exclusive advertising in our daily attendee e-mails during the conference.
EDUCAUSE Show Daily Exclusive Advertising, 4 Days: $9,100
Hotel Key Cards
Create brand awareness by customizing hotel key cards with your company information. Choose from two of the largest attendee hotels.
Sheraton – 550 rooms, 1100 keys: $6,500 (plus key card production fees)

Sold

Loews – 350 rooms, 700 keys: $4,500 (plus key card production fees)

Sold
Electronic Signage
With 22 signs positioned outside the session rooms throughout the convention center, your company message will be seen by thousands of attendees each day. This highly visible sponsorship is available as an exclusive branding opportunity.
Electronic Signage Outside of 22 Session Rooms: $15,000
Banners and Escalator Runners
Located in highly visible areas of the convention center, banners and escalator runners are a great way to promote your company's products and services, generate brand awareness, and drive attendees to your booth. Included in the cost are banner production, hanging, and teardown.
View opportunities (return to our shopping cart to make your purchase)
Aisle Signs in the Exhibit Hall
Looking to drive attendees directly to your booth in the exhibit hall? Showcasing your company logo and booth number on 20 aisle signs will let attendees know where you're located.
Aisle Signs: $10,000