Monday, November 19 | 1:00PM–2:00PM
ELI Webinar | Introducing the Learning Space Toolkit
Special Guests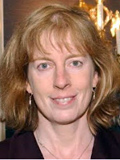 Kristin Antelman, associate director for the Digital Libraryfor the NCSU Libraries, is responsible for the technology and technical services areas of the library and is PI for the Learning Space Toolkit project.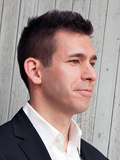 Elliot Felix founded and leads Brightspot Strategy. He designs services, spaces, and organizations to enable better learning experiences.
Jason Casden is the lead librarian for digital services development for the NCSU Libraries, where he develops and implements scalable digital library applications that are designed to help the NCSU community access library resources and services in new ways.
Patrick Deaton is the associate director for learning spaces and capital management for the NCSU Libraries. He is an architect specializing in higher education and library projects.
Kim Duckett is the principal librarian for digital technologies and learning for the NCSU Libraries. Her work focuses on the intersections between learning technologies and libraries and needs assessment for space planning.
Jung Hoon Kim is strategy consultant at DEGW, a strategic consultancy that integrates research, strategy and spatial concepts for occupants, designers and owners.
David Woodbury is the director of learning commons services for the NCSU Libraries, where he manages specialized, technology-rich learning spaces including the Libraries' Technology Sandbox and Digital Media Labs.
Maurice York, head of information technology for the NCSU Libraries, specializes in technology trends, IT strategy and infrastructure, and integration of technology into learning space design.
Summary
Join the ELI's Malcolm Brown, director, and Veronica Diaz, associate director, as they moderate this webinar on the Learning Space Toolkit project. The toolkit is a freely available resource designed to support the full life cycle of a learning space design project, from defining the goals and needs, to designing the space, to supporting it. By using the toolkit, institutions will be better equipped to orchestrate the planning process so that learners are better supported and spaces, technology, and services are more effective. Key to the ongoing success of the toolkit is engaging people who are interested in designing effective and innovative learning spaces. In this webinar we will describe the toolkit's goals, what it offers, and its future direction. We are also interested in receiving participant feedback that will help make it an even more useful resource in the future. The toolkit project is made possible with a grant from the Institute for Museum and Library Services.
Additional Resources