Trainings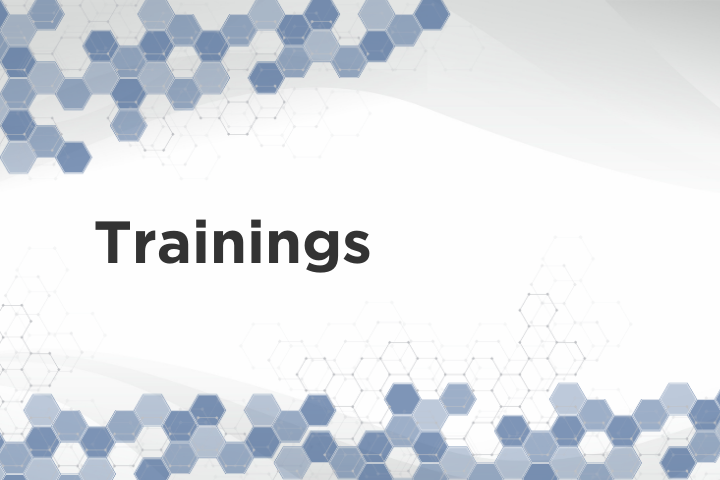 Participate in in-depth trainings to help you learn more about innovative products and services from our corporate partners.
Learn How Cybercriminals Work and Mitigate Your Risk
June 15, 2021 | 2:00–3:30 p.m. ET
Employees play a major role in securing your business. Join ESET for an informative, interactive session on ESET Cybersecurity Awareness Training. ECAT prepares your employees against everyday threats including social engineering, web protection, email protection, password policies, and other preventive measures. This engaging training combines a gamified approach to keep your employees focused and create behavior change. Test your internal team with realistic phishing attacks via the ESET Phishing Simulator, tracking reporting, and meet compliances.
Introduction to InsightIDR - Cancelled
This training session has been cancelled. Stay tuned for more information about the rescheduled training session date.
June 21, 2021 | 10:00 a.m.–4:00 p.m. ET
Interested in eliminating false alerts and reducing your workload in your incident detection and response program? Whether you're just getting started in incident response or are migrating from another security solution, this interactive, lab-driven course is designed to get you up and running quickly with InsightIDR. This introductory-level course is geared toward providing product fundamentals along with the tips and tricks you need to successfully manage your incident response program.
Operation of InsightIDR: Searching event logs, creating dashboards, generating and scheduling reports, starting investigations
Administration: Configuring threats and alerts
Prerequisites: Experience with Windows® and Linux Operating Systems, basic knowledge of information security concepts and terminology
Explore using the Tanium Endpoint Management and Security Platform
June 22, 2021 | 11:00 a.m.–12:00 p.m. ET
Please join us for a Technical Security training session. The session will be led by our technical management team and will feature no sales messaging. This a great way to learn how to use Tanium Endpoint Management and Security Platform to gain visibility and remediate risk. During this security-focused session, we will cover: • Immediate Response • Identification of Risk in Real Time • Compliance and Vulnerability Management • Endpoint Detection & Response Capabilities • Incident Response Workflow • Proactive Identification of Potential Lateral Movement Risk.
Get Hands-on with Splunk Phantom - Security Orchestration & Automation
June 22, 2021 | 12:00–4:00 p.m. ET
Splunk Phantom combines security infrastructure orchestration, playbook automation and case management capabilities to streamline your team, processes and tools. In this workshop, you will learn to use Phantom to respond to incidents, manage cases and artifacts, and automate your incident response and other standard operating procedures. Users will walk through a real-world scenario and see how Phantom can be used from the creation of a notable event to enriching alerts by automatically gathering data, all the way to managing and resolving the incident. This is a hands-on workshop. You will need your laptop, internet access and will need to join a Webex meeting to participate in this workshop.
*Advanced registration is required for the Splunk Phantom training. Seating will be limited. Add this training to your conference registration.