Agenda
Explore the additional conference activities including Community Day, Learning Labs, and Experience Summits. These activities will take place before and after the main conference dates.
Community Day is included in your full conference registration. Separate registration is required for Learning Labs and Experience Summits.
All sessions are listed in Eastern Time Zone (GMT-4).
{{filterTypeKey ? filterTypeKey : 'All session types'}}
{{filterTrackKey ? filterTrackKey : 'All programs/tracks'}}
{{filterDeliveryFormatKey ? filterDeliveryFormatKey : 'All delivery formats'}}
Jump to:
{{key | date: "h:mm a"}}
Resources Available
Delivery Format:
{{::event.deliveryFormat}}
{{::event.unixStart | date: "h:mm a"}}–{{::event.unixEnd | date: "h:mm a"}}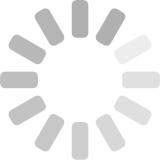 Return to Top