Corporate Participation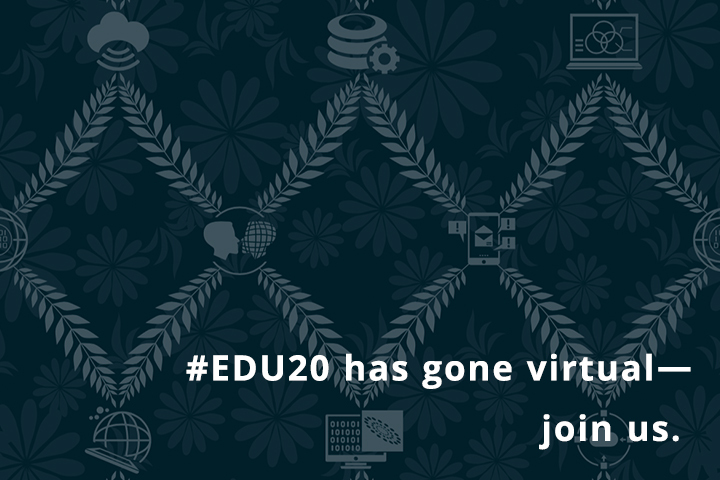 The EDUCAUSE Annual Conference is going completely virtual and will provide many opportunities for you to reach key decision-makers in higher education IT from around the world—leading to heightened visibility, connections, and exposure to your innovative solutions.
We look forward to a rich online experience and helping you meet your marketing goals through this premier higher ed IT event!
---
2020 Opportunities to Participate
Virtual Exhibit Hall—and More
This year's conference will include a virtual exhibit hall where you can showcase your products and services, network with attendees, share resources and special offers, and highlight how your organization can help the higher education community.
In addition to a virtual exhibit hall, there will be packaged opportunities to help you get the most out of your time before, during, and after the event (includes opportunities to present, advertise, and more). Please stay tuned for details.
In the meantime, EDUCAUSE can help you strategically engage with your target market by exposing your brand, industry knowledge, and thought leadership to the higher education community through:
Conferences and Events
Engage in any of our targeted events with key subject matter experts and decision-makers.
Advertising
Leverage our digital advertising offerings on some of our busiest web pages including EDUCAUSE Review online, the EDUCAUSE Library, and the Career Center.
Sponsorships
Showcase your thought leadership and gain brand exposure through our targeted newsletters, just-in-time content, professional learning opportunities, and more.
Contact the EDUCAUSE Corporate Team to develop a plan for 2020. Whether you want to leverage current offerings or co-develop new opportunities, our team is ready to help.