Presenter Resources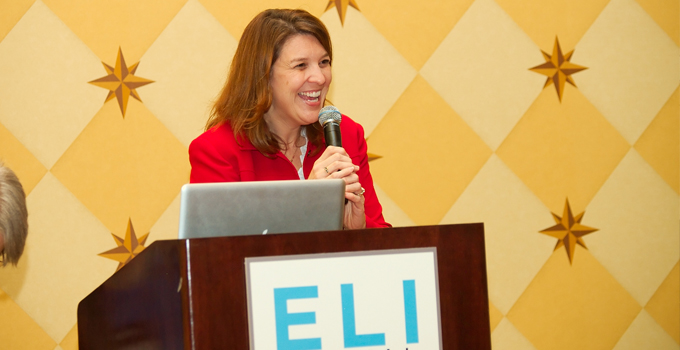 This page contains information and resources to assist you as a presenter at the ELI Annual Meeting. If you do not find an answer to your question, please contact us.
General Information for All Presenters
Session Presenter Information
Q: How will my onsite room be set up?
A:
Q: Will I have access to audio/video equipment?
A:
All of the session rooms (with the exception of poster sessions) will have the following standard AV:
LCD Projector
Screen (sizes vary depending on room size but are typically 7.5x10)
Projector Stand
Microphones:

(1) Wired microphone at lecturn
(1) Wireless lavalier
One additional table microphone for panels of three or more
Computer audio patch

+ MORE
- LESS
Q: Will I have Internet access?
A:
The following internet connections will be available:
Wireless access will be available for both presenters and attendees. The connection speed will be sufficient to access and navigate web pages and e-mail.

One Ethernet connection for presenter use (cable dropped between lectern and table and requested to be long enough for use at either location).

Substantial bandwidth will be provided and should be sufficient for basic applications you wish to present. However, if you know that your presentation will require a significant bandwidth and have concerns, please contact Sarah Reynolds.

+ MORE
- LESS
Poster Session Presenter Information
Q: What will my area look like?
A:
Standard supplies include a 6-foot skirted table, up to 2 floor easels, and up to 2 foam core poster boards (30" x 40"). Push pins, scissors and other supplies will be available at a supply table nearby.
You may opt to bring a laptop as an additional resource for your session times. However, there will be no equipment security or storage available when you are not present.

+ MORE
- LESS
Q: Will I have Internet access?
A: