Agenda
In-Person Conference
The EDUCAUSE Annual Conference will be held in Denver, CO on October 25–28, 2022. The following sessions will be presented at the in-person conference.
Agenda: Download an accessible PDF of the agenda which includes session titles, abstracts, locations, and more. For the most up-to-date conference information please use EDUCAUSE Events mobile app or the agenda below. Last updated 10/3/22.
Health & Safety
View the health and safety guidelines for the conference. Be sure to check back often for updates. View the resources→
All sessions are listed in Mountain Time Zone (GMT-6).
{{filterTypeKey ? filterTypeKey : 'All session types'}}
{{filterTrackKey ? filterTrackKey : 'All programs/tracks'}}
{{filterDeliveryFormatKey ? filterDeliveryFormatKey : 'All delivery formats'}}
Jump to:
{{key | date: "h:mm a"}}
Resources Available
Delivery Format:
{{::event.deliveryFormat}}
{{::event.unixStart | date: "h:mm a"}}–{{::event.unixEnd | date: "h:mm a"}}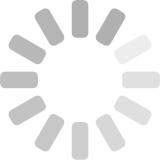 Return to Top