Online Event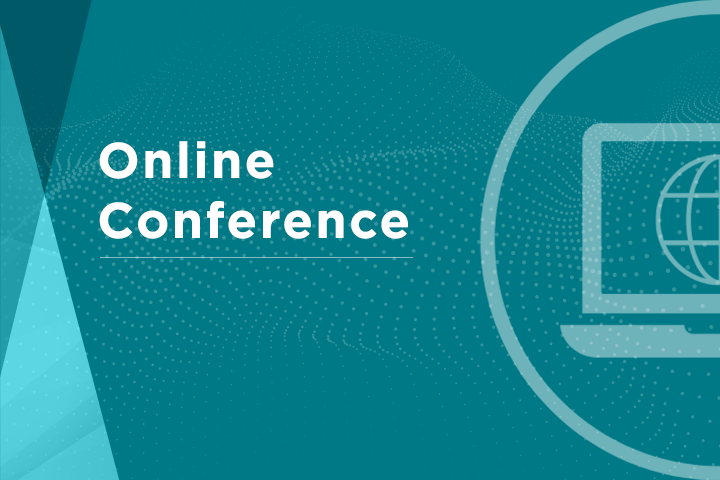 EDUCAUSE Annual Conference
Online Event
November 2–3, 2022
The online EDUCAUSE Annual Conference will feature sessions from the in-person conference in Denver as well as exclusive new content that you will NOT want to miss!
You'll gain access to inspiring general sessions, thought-provoking breakout sessions from thought leaders and peers in the higher ed community, and networking opportunities to connect with colleagues and presenters.
The all-new event platform allows you to chat (and send gifs) during breakout sessions; turn on your camera during poster sessions; and set-up 1:1 meetings with colleagues and presenters. Take advantage of the engaging virtual space we've created for you from the comfort of your home or office!
Learn from Engaging Sessions


Take Deep Dive Into Trends

Connect with the Community
Session Highlights
A Session with
Lucy Hone

Lucy Hone

Renowned global expert on resilience, Director of the New Zealand Institute of Wellbeing & Resilience, and blogger for Psychology Today

A Fireside Chat with
Kara Swisher

Kara Swisher

Host of Sway & Pivot podcasts, Editor-At-Large of Recode, and executive producer of the Code conference

A Conversation with
Priya Parker, Author of "The Art of Gathering"

Priya Parker

Facilitator, strategic advisor, and author, The Art of Gathering: How We Meet and Why It Matters

Higher Education's
Top 10 IT Issues
for 2023

Susan Grajek

Vice President for Partnerships, Communities and Research, EDUCAUSE
Program Tracks
✓ Teaching and Learning
✓ Leadership and Future Workforce
✓ Cybersecurity and Privacy
✓ Student Engagement and Success
✓ Innovation and Emerging Technologies
✓ Supporting Research Computing
✓ Infrastructure and Networking
✓ Policy and Law
Dive into the Latest Trends in Higher Ed IT with a Variety of Sessions
General Sessions

Hear from inspiring thought leaders.

Breakout Sessions

Learn from experts and peers.

Posters

Gain actionable insights from your community.

On-Demand Sessions

Watch sessions on your schedule.
Connect with Your Community
The online event is the place to connect with colleagues and presenters in higher education technology. You'll be able to
✓ Chat with attendees and presenters
✓ Join lounges to discuss specific topics
✓ Participate in fun games that help you connect with your peers
✓ Set-up meetings with other attendees
✓ And so much more!
Schedule At-a-Glance
The online event will take place November 2–3, 2022.
All in-person full conference attendees will have access to online event as part of their registration.
Access to the online event platform to view sessions and content will be available until December 2.
Agenda
Wednesday, November 2
All times listed in Eastern Time.
10:10–10:50 a.m.
Live Sessions
You've Got Them, Now Keep Them: Transformational Leadership to Retain High Performers
How can we leverage lessons from the "Great Resignation" to embrace this critical moment in leadership? How can we implement organizational change models to better support retention of high performers? In this session, a CIO will lead a conversation with IT leaders who made recent career changes to explore retention challenges and identify opportunities for organizational and leadership transformation, including development, growth, recognition, flexibility, creativity, and agency.
Presenters: Sherri Braxton, Bowdoin College; Shannon Dunn, Vantage Technology Consulting Group; Liv Gjestvang, Amazon Web Services; Leah Kraus, North Carolina Central University
C-Suite's Vantage from the Perspective of Leaders Who Also Happen to be People of Color
The session is an unfiltered discussion of the challenges, impacts, and opportunities for leadership for people of color. Each of these individuals has traveled varied paths to the C-suite and will share freely. The conversation is extensible to all regardless of race and may have special relevance to minorities. Participants will hear about the panelists' respective journeys, their strategies for career success, and aspects of the journey that did not turn out in the ways they had hoped.
Presenters: Gabriel Fagbeyiro, Southern University and A&M College System, Baton Rouge, LA; Tony Moore, Prairie View A&M University, Prairie View, TX; LeeBrian E. Gaskins, University of Houston-Clear Lake.
Online Proctoring: Key Considerations for Campus Administrators
As adoption of online proctoring grows, administrators must address a range of related issues including cost, accessibility, privacy, institutional policies for academic integrity, training and support for students, and more. In this panel discussion, administrators from three institutions will share how they navigated these issues.
Presenters: Jeff Chesnut, Northern Kentucky University, Highland Heights, KY; Jinny Hurdle, University of Mississippi; Jonathan Gonzalez, Miami Dade College; Rebecca Schkade, Respondus; Arie Sowers, Respondus.
10:10–10:30 a.m.
Simulive Sessions
Educational Progress in a Post-COVID World: Learnings from Emergency Remote Teaching
A new report out of Stanford Digital Education titled "Opportunities for Educational Progress from Stanford's COVID-19 Experience" highlights the power of the Stanford community in adapting to the crises in education imposed by the pandemic. In this session, participants will learn how higher education institutions can rethink traditional teaching pedagogies and embrace sustainable digital transformation to achieve more meaningful, engaged, and inclusive learning.
Presenter: Cindy Berhtram, Stanford University; Lisa Anderson, Stanford University.
Learning from the Digital Experiences of UK Students
Post-pandemic, it is essential that we have approaches for gathering feedback from students on their digital experiences. It has never been more important to listen to students and to work as partners to ensure their digital experience delivers what they need. Jisc digital experience insights surveys support universities to collect actionable data from their students about the digital environment. This session will share the digital experiences from over 30,000 UK higher education students.
Presenters: Clare Killen, JISC; Sarah Knight. JISC.
10:30—10:50 a.m.
Simulive Sessions
Will Unbundling Your Course Catalog Meet the Needs of the New Student?
The Great Resignation has disrupted the job market, leaving employers urgently seeking skilled workers to fill 11.3 million open positions. Individuals who wish to pursue many of these jobs need more education so they can learn the skills necessary to succeed. The challenge for institutions is that some learners don't want to commit to a long application process or traditional 2- to 4-year programs; they want short-term, skills-based, flexible courses that can fit into their already busy schedules. Meanwhile, many colleges and universities are still leveraging outdated technologies that may not support non-traditional student enrollments or agile learning experiences. Institutions need to offer unbundled courses through modern, online experiences.
In this session, we will discuss how new IT solutions address emerging challenges by helping institutions create modern online buying experiences that integrate with existing IT infrastructure. Our presenters will go over their experiences with unbundling courses and provide insights into how innovative solutions better serve today's learners.
This presentation will also explore:
How to use new IT solutions to grow enrollments and address evolving learner and employer expectations.
How new IT solutions can remove barriers for institutions that wish to unbundle their course programs and reach new learners.
How to make the non-credit online course buying experience easier and more efficient for students.
Presenters: Neal Dyer, Southeastern University; Mark Gradolf, Jenzabar Inc.
11:00 —11:45 a.m.
General Session
A Fireside Chat with Kara Swisher
Technology and media journalist Kara Swisher, known for her trademark insight, humor and humanity, will present a thought-provoking conversation that helps make sense of the moment.
This session is a recorded playback from the in-person event in Denver, CO.
Presenter: Kara Swisher, Host of Sway & Pivot podcasts, Editor-At-Large of Recode, and executive producer of the Code conference
A Conversation with Priya Parker, Author of "The Art of Gathering"
Master facilitator, strategic advisor, acclaimed author of The Art of Gathering: How We Meet and Why It Matters, and executive producer and host of the New York Times podcast "Together Apart," Priya Parker will engage in a thought-provoking exchange with EDUCAUSE President and CEO John O'Brien.
This session is a recorded playback from the in-person event in Denver, CO.
Presenter: Priya Parker, Facilitator, strategic advisor, and author, The Art of Gathering: How We Meet and Why it Matters
Higher Education's Top 10 IT Issues for 2023
In 2023, institutions are ready to change and advance. Technology leaders are ready to help their institutions make transformative use of technology and data. Our sector is poised to make significant progress. Can we? Discover what the 2022 IT Issues Panel and higher education institutional and technology leaders have identified as the Top 10 IT Issues, and consider the implications for you. This session is a recorded playback from the in-person event in Denver, CO.
Presenter: Susan Grajek, EDUCAUSE
11:50 a.m.—12:30 p.m.
Live Sessions
DEI Institutional Metrics and Self-Assessment Tools
This session will use data from the 2022 EDUCAUSE Quickpoll on DEI data analytics to help participants understand the role of campus climate surveys and self-assessments as we strive to be individual contributors to making change at our institutions. While diversity, equity, and inclusion can seem like bigger than big topics, everyone's journey starts from examining their own biases, having a willingness to listen and empathize, as well as lead from within their spheres of influence.
Presenters: James Johnson, Saint Mary's College of California, Moraga, CA; Joel Price, Swarthmore College, Swarthmore, PA; Sowmya Shankar, University of Wisconsin-Madison; Lalitha Subramanian, University of Washington, Seattle, WA; Felix Zuniga, California State University, Office of the Chancellor.
Robust Cybersecurity on a Budget
Academic institutions face challenges every day in securing their networks and assets while keeping their operations in mind. Most of these challenges tie back to expensive security solutions and/or extensive configuration changes that can be overwhelming to implement due to a lack of resources, funding, or time. In this cybersecurity-focused talk, BreakPoint Labs (BPL) and the University of Northern Iowa present 10 budget-friendly ways to proactively enhance your academic cybersecurity posture. Since 2015, BPL has worked closely with various academic institutions by conducting in-depth cybersecurity assessments with modern tools, tactics, and procedures (TTPs). All of these assessment efforts have provided reliable, effective, and scalable solutions for higher education entities as vulnerability findings and attack paths were identified.
Presenters: Ray Blasko, BreakPoint Labs; Ken Connelly, University of Northern Iowa; Andrew McNicol, BreakPoint Labs; Zack Meyers, BreakPoint Labs.
A Year-End Review from the EDUCAUSE/HP XR Community of Practice
As XR approaches broad adoption in higher education, we ask the EDUCAUSE/HP XR Community of Practice members to share their outlooks on how XR will impact their institutions. See the future of XR through the lenses of a technical college, HBCU, HSI, liberal arts college, Big Ten university and Ivy League university.
Presenters: Jeff Chen, HP Inc; Jennifer Gebelein, Florida International University; Justin Berry, Yale University; Jason Webb, Syracuse University.
11:50 a.m.—12:10 p.m.
Simulive Sessions
A Customer-Centric Approach to Names and Pronouns: Cultivating Inclusion and Belonging through Identity
The George Washington University's Office of Digital Transformation has partnered with the Office of Diversity, Equity, and Community Engagement to enable users to change their display names and pronouns across university systems via an automated customer-centric process. Attend to hear our lessons learned in cultivating support across campus through collaboration and the use of change management techniques, as well as the technical hurdles when creating a one-stop integrated solution.
Presenters: Anna de Lapparent, The George Washington University; Hanna McCathren, The George Washington University.
Adapting Agile for Course Design Projects
In this session, instructional designers at Delaware Technical Community College will share their take on Agile methodologies and the ways those approaches can be leveraged to structure course design projects. Topics will include strategies for developing and maintaining a course design timeline, the benefits of using an iterative approach to developing courses, the role of collaboration in the process, and the outcomes of using this approach.
Presenters: April Higgins, Delaware Technical and Community College Stanton-Wilmington Campus; Jason Silverstein, Delaware Technical Community College Terry Campus.
12:10 p.m.—12:30 p.m.
Simulive Sessions
AR/VR for Multivariable Calculus
This session will describe a pilot study where augmented reality (AR) and virtual reality (VR) applications are being used to supplement learning in a second-year multivariable calculus class. The framework of best practices used to guide selection and application of each learning technology will be referenced and feedback gathered via interviews and an online survey will be discussed with respect to the impact of each application on student learning and the feasibility of incorporating these technologies into future iterations of the course.
Presenters: Amanda Garcia, University of Waterloo; Burca Karabina, University of Waterloo; Lynn Long, University of Waterloo
12:35—1:10 p.m.
Poster Sessions
Beyond Autograding: How Large-scale Classes Use Artificial Intelligence to Improve Student Outcomes
Student success and retention are high priorities for Southern New Hampshire University. We maintain student achievement while continuously growing in scale by being an early adopter of emerging technologies such as AI. We have implemented an AI platform, by Sense Education, as a personalized tutoring system, available to students 24/7. In this session, we will demonstrate how you can leverage AI to improve student performance by providing just-in-time targeted feedback beyond simple autograding.
Presenters: Sharon Kibbe, Southern New Hampshire University; Keren Perry-Shamir, Sense Education.
Applying COVID Innovation Lessons to Advance a More Inclusive Educational Experience
Institutional IT responses to the pandemic resulted in innovative discovery and practices. From new teaching and learning modalities to improved data analytics to better understanding and supporting student and faculty technology needs, the lessons of the past two years revealed that the technological needs of students, faculty and staff are diverse and complex. A panel discussion will explore how these learnings can further advance DEI through a more inclusive educational experience.
Presenters: Stephanie Cox, Indiana University; Edward Gomes, Duke University; Khaleel Seecharan, DEI Ready; Felix Zuniga, California State University, Office of the Chancellor.
Extracting Big Value from Big Data in Unstructured Content
Education environments are increasingly complex. Each new application is an important piece of success for the institution, but marrying unstructured data from disparate applications is near impossible and costly. Central Queensland University will discuss how AI supports linked, systems-based content delivery for students, faculty, and administrators, and how the AI acts like a personal librarian, making the content stored in commercial LMS and CMS to become immediately accessible and actionable.
Presenters: Paul Edelblut, iseek.ai; Pavle Jeric, Central Queensland University.
Using Technology to Support Diversity, Equity, and Inclusion: An Expanded Practical Conversation
In this session, a diverse group of campus leaders will discuss the design, development, implementation, and assessment of diversity, equity, and inclusion initiatives on their campuses and how they have engaged with IT leadership to create effective and efficient solutions. Panelists have implemented the use of real-time behavioral analytics to support DEI initiatives on their campuses and will detail developments and improvements to DEI initiatives over the past two years.
Presenters: Aaron Benz, Degree Analytics; Damian Clarke, Tennessee State University, TN.
The Future of Open Educational Resources and Homework
The evolution of homework platforms associated with textbooks has changed online and hybrid learning, and this change comes with both benefits and challenges. But how do open educational resources and particularly open textbooks contribute to a more equitable future for online learning?
Presenter: John McLeod, Pressbooks.
Enabling Hybrid Work with Connected Systems
Even with students, faculty, and staff back on campus, norms for the workplace have shifted—both across the U.S. and for higher education specifically. How can your institution prepare for a future that integrates hybrid work into your campus culture? The key to a flexible future is digitization and an interconnected campus. Successful hybrid models depend on the right tools and platforms, integrated systems, and reimagined workflows that ensure productivity when not everyone is in the office.
Presenters: Kendell Middlebrook, PeopleAdmin Inc.; Courtney Prato, PeopleAdmin Inc.
Teaching with Technology to Support Students? Skills for Managing Their Learning
In this facilitated discussion, participants will identify opportunities and barriers to using technology tools in academic courses to help students manage their learning. We invite faculty and staff, developers, and researchers to share perspectives on how to unlock the potential of widely used and emerging technologies to help students develop and enact critical mindsets and skills such as sense of belonging, goal-setting, growth mindset, task-planning, help-seeking, and self-evaluation.
Presenters: Rebecca Griffiths, SRI International; Brian Jones, Odessa College; Hannah Cheever, SRI International.
1:15–1:55 p.m.
Live Sessions
Evolving Landscape of Inclusive Learning Spaces
How are physical, cognitive and culturally inclusive learning spaces evolving across campuses? This session will use the Learning Space Rating System (LSRS) section on inclusion as a framework to explore multiple examples of inclusive learning spaces across different campuses and how they are being designed and built to support all learners.
Presenter: Adam Finkelstein, McGill University.
Esports Is Upgrading
Everyone has heard the term "esports" lately, but do you know what it entails? In this session we'll be chatting about the what, why, who, and how of esports, plus steps to get started, directly from Lenovo's Senior Global Esports and CTE Manger Jeff Palumbo. As an added bonus, he will bring higher education guests to share the stage to hear their stories and answer your questions!
Presenter: Jeff Palumbo, Lenovo, Morrisville, NC.
No Team is an Island: Effective Use Cases for Extending IT and Security Teams
Balancing operational excellence, delighting customers and creating innovative activities are essential for every technology team. It is challenging to implement new requirements and incorporate digital transformation initiatives while maintaining effective protection measures. Having partners support the many goals of your university is key. Join this session to discuss success stories in building great partnerships for faster and more effective solutions to meet today's challenges and opportunities.
Presenters: Victoriano Casas, CrowdStrike, Austin, TX; Donna Kidwell, Arizona State University.
1:15–1:35 p.m.
Simulive Sessions
Improve Your Impact and Engage Your Technology Users With These Tips From the Pros
Learn how to reach and engage varied audiences and communicate effectively about technology and technology services by hearing from communication professionals in IT shops at small and large institutions around the country. Learn how you can leverage what these communicators have learned in dealing with challenges they've faced during the pandemic and in communicating about cybersecurity, two-factor authentication, making technology more accessible and inclusive, and more.
Presenters: Dana Fair, University of Michigan-Ann Arbor; Ignaciop Lobos, University of Washington, Seattle, WA; Joel Price, Swarthmore College; Elizabeth Sharpe, University of Washington.
Inclusive Education: The Adaptive Way
In this presentation, we will share our journey with implementing two pilot adaptive courses that were designed differently, based on the learners' level and on the learners' learning style. These courses were also implemented on two different platforms that raised different feedback from the learners. During this presentation, we will showcase the different phases this initiative went through, the lessons learned, students' feedback, and future action plans.
Presenter: Abeer Obeid, American University of Beirut.
1:35–1:55 p.m.
Simulive Sessions
Transitioning from the Traditional Phone System in Higher Ed
The pandemic revealed the importance of campus phone systems expanding beyond traditional borders. Overnight, departments had to shift to a remote work environment that a traditional phone system didn't easily support. Chapman University leveraged Microsoft Teams to accommodate this need. With flexible work policies becoming the norm, Teams provided a way for Chapman to leverage existing investments in Microsoft 365 to provide additional flexible phone capabilities while reducing costs.
Presenters: Dave Acheson, Chapman University; Mike Ferguson, Chapman University; Phillip Lyle, Chapman University.
Streamlining and Optimizing Software Licensing Efforts at Tufts University
How do you scale license management and minimize workloads? Learn from Tufts University's Dianne Silva how Tufts developed processes for efficient management and distribution of software. She will discuss how she built systems to be scalable and optimize her team's management of software titles across campus. Learn about her challenges and how she developed solutions and leveraged technology to deliver software titles to students, staff, and faculty across multiple departments.
Presenter: Diana Silva, Tufts University, Medford, MA.
2:00–3:00 p.m.
Live Sessions
Kahoot! The Online Trivia Game – Provided by Integration Partners
Join us for a fun hour of competitive trivia based on pop culture and highlights from the EDUCAUSE Showcase, hosted by Nichole Arbino, Communities Program Manager at EDUCAUSE. We will have several opportunities for prizes including first, second, and third places, with plenty of opportunities to accelerate your ranking throughout the gameplay. You won't have to download anything to play, but you will be asked to provide your name and email. All you need is your laptop and your cellphone with a solid Wi-Fi connection to play the game! (An access link will be provided to you in the online event platform.)
Thursday, November 3
All times listed in Eastern Time.
10:10 –10:50 a.m.
Live Sessions
I Belong Here: How Virtual Communities Improve Outcomes and Sense of Belonging for Online Students
A sense of belonging is critical to student motivation and success. But for students learning online, belonging can be an elusive goal. Learn how Fort Hays State is solving this challenge through virtual communities that connect online learners outside the classroom to promote peer relationships and support. Hear the positive impact these communities are having on engagement and belonging, and the insights they provide about the needs, interests, and aspirations of the students FHSU serves.
Presenter: Andrew Feldstein, Fort Hays State University; Katy Kappler, Inscribe.
Rethinking Assessment and Feedback with a Principle Informed Approach
Digital transformation has occurred across the education sector over the last two years. Whether as an acceleration of a planned strategy or an emergency response, changing assessment practice has been a priority. This session will discuss the outcomes from a recent Jisc review and survey of the UK higher education assessment and feedback landscape, and how a principle-informed approach can drive effective practice supported by the use of technology.
Presenter: Sarah Knight, JISC.
The Digital Art of the Possible
A campus app platform is no longer simply nice to have but is an essential tool to drive student engagement and success. Join this session to see first-hand how colleges and universities of all types are leveraging digital campus platforms to push the envelope and deliver experiences that enable their institutions to thrive.
Presenter: Matt Willmore, Modo Labs Inc, Cambridge, MA.
10:10–10:30 a.m.
Simulive Sessions
Online Course Reviews: Engaging Faculty Deputies Saved the Day
Northwestern Michigan College was in the same boat as everyone else in March 2020, pivoting the majority of our classes to online in a matter of days and weeks. We had a trick up our sleeve, though, because we had an already establish Online Course Review Process with certified peer reviewers, who were deputized to help fellow faculty transition to online.
Presenter: Terri Gustafson, Northwestern Michigan College.
The Student Voice: Working Well, but Changes Are Needed
Data from the Digital Learning Pulse Survey project examines higher education during a pandemic from the student's point of view. Students report on how well their education meets their needs, what barriers they are facing, how well their institutions are supporting them, and how they want their future educational experience to be different.
Presenters: Jeff Seaman, Bay View Analytics.; Julia Seaman, Bay View Analytics.
10:30–10:50 a.m.
Simulive Sessions
Pedagogical and Technical Innovations for a Hybrid Class: A Case Study from FSU
This case study of a hybrid (flex) class designed by Campus Reimagined at Florida State University demonstrates how to combine pedagogical best practices with affordable technology to create an inclusive hybrid learning environment that facilitates engagement equity for in-person and remote students.
Presenters: Solveig Brown, Florida State University; Sean Brown, Florida State University.
11:00–11:45 a.m.
Featured Sessions (On-Demand Recording)
Topics and Trends Facing Higher Education: A Conversation with Arne Duncan
Join American educator Arne Duncan, former United States Secretary of Education and Chief Executive Officer of Chicago Public Schools, and a distinguished panel of today's top CIOs for an honest conversation on the topics and trends facing higher education today. This session was previously recorded during the in-person EDUCAUSE Annual Conference in Denver, CO.
Presenters: Brian Baute, RingCentral, Inc., Belmont, CA; Michael Berman, California State University, Office of the Chancellor, Long Beach, CA; Arne Duncan, Former United States Secretary of Education and Chief Executive Officer of Chicago Public Schools; Jessie Minton, Washington University in St. Louis, Saint Louis, MO.
The Better Allies® Approach To Hiring and Retaining a Diverse Workforce
In this interactive talk, Karen Catlin covers key points from her book, The Better Allies Approach to Hiring. Attendees will learn steps they can take to find and advocate for candidates from underrepresented groups and set them up for success during the interview process and beyond. Come discover how you can make a difference with the Better Allies® approach. This session was recorded during the in-person event in Denver, CO.
About Karen Catlin: After spending 25 years building software products and serving as a vice president of engineering at Adobe, Karen Catlin witnessed a sharp decline in the number of women working in tech. Frustrated but galvanized, she knew it was time to switch gears. Today, Karen is an acclaimed author and speaker on inclusive workplaces. She has spoken at hundreds of conferences and corporate events, delivered a TEDx talk, and even had a brief cameo on the TODAY show.
Presenter: Karen Catlin, Karen Catlin Consulting, San Mateo, CA.
Everyone Can Change the World: How I Started a Global Conversation about Inclusion
Social entrepreneur Mateo Salvatto walks us through his journey transitioning from an average high school student into one of Argentina's most respected tech businesspeople and humanitarians by founding an access- and inclusion-focused startup that reaches 200,000+ people. This session is a recorded playback from the in-person event in Denver, CO.
Presenter: Mateo Salvatto, Asteroid Technologies, San Diego, CA.
11:50 a.m.–12:30 p.m.
Live Sessions
Leadership and Future Workforce: Growing IT Collaboration with Community School Districts
This presentation will cover the community outreach that the University of Texas at San Antonio (UTSA), University Technology Solutions Bold Careers Ambassadors and Interns have shared with students in school districts throughout various communities. Discussion will include servicing boards, committees, how to secure grants, partnering with community school districts, and hosting programs on university and high school campuses while collaborating with employers and vendor partners.
Presenters: Clowey Adams, University of Texas at San Antonio, San Antonio, TX; Vanessa Kenon, University of Texas at San Antonio, San Antonio, TX; Hillary Jean-Baptiste, University of Texas at San Antonio, San Antonio, TX.
U.S. Law and Web Accessibility
This presentation lays the groundwork for understanding website accessibility liability, including controversial recent decisions like Gil v. Winn-Dixie (11th Cir. 2021). Then the presentation answers common day-to-day questions based on recent decisions by federal courts.
Presenter: Ken Nakata, AbleDocs.
Advising and Student Success: What Technology Professionals Need to Know
How can we facilitate more opportunities for cross-functional collaboration with colleagues in student affairs and advising to advance student success initiatives at our institutions? Representatives from the Advising Success Network (EDUCAUSE, NASPA, NACADA) will discuss ways in which information technology and digital transformation can be engaged more intentionally to support students, holistic advising redesign, advising technology procurement and implementation, and improved collection and application of insights from disaggregated data.
Presenters: Melinda Anderson, NACADA at Kansas State University, Manhattan, KS; Amelia Parnell, NASPA - Student Affairs Administrators in Higher Education, Washington, DC; Kathe Pelletier, EDUCAUSE, Washington, DC.
11:50 a.m.–12:10 p.m.
Simulive Session
Maada'oonidiwag: Sharing Anishinaabwe Pedagogies into a Western OER
Aanii and biindigaw! Sharing personal Anishinaabwe perspectives when weaving Indigenous pedagogy into Western ways of teaching and learning underpinned the design of an online open educational resource (OER). Mino-bmaadizin (the good life) was woven throughout, braiding references to nourishing learning spirits by including relational, Medicine Wheel frameworks; and land-based and place-based learning through video, images, and text. Viewers will explore these ideas through an audio-visual journey.
Presenters: Jaimie Kechego, University of Windsor; Lorie Stolarchuk, University of Windsor.
Developing an Inclusive Learning Assessment
Assessments are lacking to evaluate the effectiveness of instructors in creating an inclusive learning environment for their students. To fill this gap, I developed a short (10-question) survey to administer to students based on the principles of inclusive teaching. I will discuss the principles and best practices of inclusive teaching, development of my survey, validation of the assessment in different disciplines, results of student feedback, and next steps in dissemination of the assessment.
Presenters: Chris Schedler, Central Washington University.
12:10 p.m.–12:30 p.m.
Simulive Sessions
Metaverse Meets Higher-Education: Security, Privacy, and Safety Considerations
This session provides an overview of critical security, privacy, safety, and ethical challenges that accompany XR adoption in higher education. The presenters will lead a discussion on compliance and ethical considerations when supporting XR initiatives both on and off campus, with an emphasis on data privacy and security, accessibility, harassment, and intellectual property.
Presenters: Didier Contis, Georgia Institute of Technology; Ricky LaFosse, University of Michigan-Ann Arbor.
Beyond the Basics: Slide-Integrated Polling with PollEverywhere, Mentimeter, and Slido
Educators who seek to integrate polling activity into presentations have new options. Poll integration into slides is the preferred method. This session covers the possibilities, comparing three popular polling applications. The goal is to identify advanced features to get instructors past basic poll questions to achieve more robust student engagement with learning content. Attendees will be better equipped to advise instructors on polling application choices and integration capabilities.
Presenter: Steven Bell, Temple University.
12:35 p.m.–1:10 p.m.
Poster Sessions
Branched E-Learning: 4 Ways to Really Cater to Your Learner
By learning how to critically analyze projects, participants will improve their eLearning design, making it more adaptive and relevant. Participants will discover how branching can enhance the learning experience in numerous ways, such as being used to slice content out, build one module instead of many, and provide customized accessible options. We will show them examples of branching, and, through observing some award-winning work, we will inspire them to raise the bar in their organizations.
Presenter: Garima Gupta, Artha Learning Inc.
Building a Community to Address Mental Health on Your Campus
Studies over the past two years have reported record levels of stress, depression, and anxiety on campus. Our panel will discuss the true health toll on students, faculty, and staff; the strategies and resources campuses can implement to help combat this epidemic; and the critical role IT can play in creating interactive campus communities.
Presenter: Greg Kovich, Alcatel-Lucent Enterprise; Leticia Duncan-Brosnan, Alamo Community College District Central Office.
Dark Design for Good?: Unlocking the Promise of Empathetic, Transparent AI in Higher Education
In the consumer context, "dark design" refers to the sneaky ways that advertisers sell products. But if we deconstruct the behavioral science behind dark design, is it possible to use those methods to guide students toward a brighter future—like taking the next step in their college career? This session will bring together institutional leaders and technologists to explore how a transparent and empathetic approach to student engagement can use some of the principles of dark design for good.
Presenter: Drew Magliozzi, Mainstay.
Securing the Future of Education: Data Security for Multi-Cloud Learning
Versatility, agility, and adaptability are all requirements for today's educational IT staff, delivering educational resources that are both secure and readily available. With access to virtual education continuing to grow, there is a greater need for protecting sensitive data as it traverses a new perimeter. Our discussion addresses securing data in the digital campus, ransomware and higher education, a new generation of privacy, staffing for security, and monitoring beyond the endpoint.
Presenter: Tyler Croak, Lookout.
Flexible Online Experiential Learning: Expanding Access for Faculty and Students of All Backgrounds
Experiential work-based learning (WBL) opportunities while in school are one of the best ways faculty can help students beat the "experience paradox" upon graduation. Student-focused post-secondary leaders from across North America are introducing innovative programs that make connecting and collaborating with employers more inclusive for faculty and students of all backgrounds. Learn more about the challenges and successes of introducing different models of delivering flexible online WBL.
Presenters: April Abernethy, University of Colorado Boulder; Kelly Chastain, University of Colorado Boulder, Boulder, CO; Jeff Holm, University of North Dakota; Midia Shikh Hassan, Riipen, Vancouver, BC, CANADA.
How 3 Campuses Leverage Private LTE/5G/CBRS to Expand Connectivity
A group of higher ed IT leaders will share their experiences deploying private mobile networks, the use cases they chose, and their plans for leveraging LTE/5G LAN/CBRS. Demand for private networks leveraging LTE/5G LAN/CBRS has grown exponentially in recent months, particularly as they solve key issues for higher ed IT: pervasive coverage in challenging settings such as outdoors; deterministic connectivity for mission-critical applications; and predictable performance at range.
Presenters: Geoff Cirullo, California State University, Stanislaus; Michel Davidoff, Celona; Mark Reynolds, University of New Mexico.
Advancing DEI Initiatives with Data, through Education and Dialogue
In 2020, Marquette University completed a second Campus Climate Study and faced the national racial reckoning of 2020. To identify mechanisms to discuss diversity, equity, and inclusion with our students, we implemented the Brave and Bold Dialogues platform. Presenters will share MU's BBD data, compare it to national data, and describe how the data is used to make informed decisions. Presenters will facilitate an open conversation, hear challenges, and share solutions for advancing DEI initiatives.
Presenter: Demetria Anderson, PPOD Consulting Group
1:15–1:55 p.m.
Live Sessions
XR in Research
This session will leverage key learnings from the XR in Research Learning Lab and dive deeper into the use of XR in research. The session will examine the workflow for using XR in research, discuss the different research methodologies, critique the state-of-the-art technologies for XR research, and show you a roadmap to creating a robust research proposal that can be submitted to your Institutional Review Board.
Presenters: Jeff Chen, HP Inc.; Lauren Domingo, HP Inc.; Jennifer Gebelein, Florida International University; Jason Webb, Syracuse University.
Using Mobile Teaching Kits for Hyflex Instruction and Beyond!
The pandemic prompted us to get creative about how to teach and support students from any setting. Our institution created Mobile Teaching Kits (backpacks containing an iPad, Apple Pencil, tripods, iPad mount, and audio devices) that faculty could use for HyFlex instruction, remote teaching, or to create instructional resources. In this session, we will explore creative ways that the kits can be used for teaching and resources to support faculty (such as our HyFlex Student Assistant Program).
Presenter: Tolu Noah, California State University, Long Beach.
The Future of Hybrid Learning: Take Action Today
The "2022 EDUCAUSE Horizon Report: Teaching and Learning Edition" identified hybrid and online learning as a trend that will shape the future. Further, the results of the 2022 Study of Students and Technology indicate that students are more interested in hybrid modalities than ever before. Building on this work and drawing on insights from a second panel of experts, EDUCAUSE is taking a deeper dive into the potential futures of hybrid learning in higher education. What is our ideal future state for hybrid learning? What resources, action steps, and workforce competencies are going to help us realize that ideal future state? Join EDUCAUSE staff to discuss practical recommendations and action steps that institutions can use to start building an ideal future in hybrid learning today.
Presenters: Kathe Pelletier, EDUCAUSE; Jamie Reeves, EDUCAUSE; Jenay Robert, EDUCAUSE.
1:15–1:35 p.m.
Simulive Sessions
CMMC: Where Are We Now
We will review CMMCv2: What this means for higher education now, and what schools can do to keep up with this changing requirement. Participants will learn from people in the trenches—and be able to ask questions and receive resources to assist them on their own journey.
Presenters: Mike Corn, University of California San Diego; Sean Dudley, Arizona State University, Tempe, AZ; Helen Patton, Cisco Systems, Inc.
Listen Up! Transforming Teaching and Learning with Podcast Studios
In this session, you will get a virtual walk-through of our podcast studio spaces, learn about how they were created, the impact they've had on teaching and learning at our institution, and how you can create one in your institution.
Presenters: Victoria Chen, University of Guelph-Humber; Michael Samartzis, University of Guelph-Humber.
1:35–1:55 p.m.
Simulive Sessions
Digital Footprints: Utilizing Institutional Data to Identify At-Risk Students
Institutions have invested significant resources to identify and respond to at-risk students. While progress has been made, new techniques need to be developed to identify students earlier in the semester. The Digital Footprints project seeks to use institutional data to identify students not engaged on campus. The project has identified data patterns that empower support staff to intervene more quickly than mid-term grades.
Presenter: John Campbell, West Virginia University.
Extending Learning Beyond Reality: Teaching with XR
Using immersive extended reality (XR)—including virtual reality (VR), mixed reality (MR) and augmented reality (AR)—students and instructors can explore, learn and teach in ways that extend beyond the physical world. Learn how IT collaborated with two instructors to pilot XR in their engineering and biology courses. Based on feedback from instructors and students, the pilots were successful. Learn about the impact of XR on student learning, as well as best practices and recommendations.
Presenters: Valerie Dumova, Stevens Institute of Technology; Wei Li, Stevens Institute of Technology.
2:00–3:00 p.m
Live General Session
Strategies for Building Resilience Practices that Work
Lucy Hone, a renowned expert on resilience and the Director of the New Zealand Institute of Wellbeing & Resilience, has trained more than 30,000 people in the past year alone to actively become their own architects of change when it comes to resiliency. After sharing her deeply personal story of unimaginable loss, Hone explains the secrets of resilient people and how they thrive despite setbacks, challenges, and change. She also shares three very practical strategies that the audience can put into practice immediately as they come to the realization that, in this day and age, everyone needs to know their own coping skills so they can face any challenge with grace, never losing sight of what is important.
Presenter: Lucy Hone, Renowned global expert on resilience, Director of the New Zealand Institute of Wellbeing & Resilience and blogger for Psychology Today
On-Demand Sessions
Interactive Video Tools for Scenario-Based Learning: Walkthroughs of Storyline, Camtasia, and H5P
Scenario-Based Learning (SBL) mimics complex situations and environments to make learning experiences more authentic and transferable. Using interactive videos to support SBL provides learners with low-stakes opportunities to rehearse problem-solving. In this session, you will view examples of SBL videos and learn about the capabilities of Storyline, Camtasia, and H5P for creating interactive video scenarios.
Presenter: Liz du Plessis, University of Missouri.
Online Teaching and Learning via RDMLA: Innovative Pedagogy and Building Global Learning Communities
The Research Data Management Librarian Academy (RDMLA) is a dynamic virtual learning community dedicated to providing online tutorials and symposia. As an open educational resource, the RDMLA MOOC is composed of learning modules highlighting the essential skills that form the basis of any successful RDM program. This presentation will focus on the dynamic international collaborations, conversations, and community that have evolved through the RDMLA since our 2019 launch.
Presenters: Scott Lapinski, Harvard University; Ashley Thomas, Harvard University.
The Complexities of Contemporary Classrooms: Technology, Innovation, and Tradition
Institutions are adapting their learning environments in response to new priorities like inclusivity and transdisciplinary study. Technology, typically an afterthought in traditional classrooms, can be leveraged as a design driver to create a better model for contemporary classrooms. Three case studies will demonstrate the sophistication and performance institutions want in their learning environments, plus techniques for managing this complexity effectively—without sacrificing design quality.
Presenters: Sennah Loftus, Voith; Daniela Voith, Voith.
A Simpler Approach to Document and Web Accessibility
Organizations struggle with implementing accessibility because the Web Content Accessibility Guidelines (WCAG) and PDF/UA are both vague and confusing. A better approach is to clarify exact requirements and further refine these requirements based on the roles that different team members play in document and webpage design, creation, and testing—thus fostering better teamwork and a shared sense of responsibility for accessibility. This session discusses how to implement this process.
Presenter: Jeff Singleton, AbleDocs.
Why Your Digital Learning Initiative Needs an Advisory Group (and How to Get It Right)
In this session, we will discuss strategies for incorporating an advisory group into the change management process for digital learning initiatives both large and small. We will draw upon the work of a recent initiative at the Online Learning Consortium—the transition of our professional development offerings from Moodle to Canvas—to provide concrete strategies to attendees for assembling and engaging with advisory groups in insightful but scalable ways that align with overall project goals.
Presenters: Dylan Barth, University of Wisconsin-Milwaukee; Angela Gunder, Online Learning Consortium.
Maturity Models for Data Governance Programs in Higher Education Institutions
Until recently, data governance in higher education institutions was mostly informal, in silos around specific enterprise repositories, and lacking structure and the wider support of the enterprise. The use of maturity models can assist with implementing effective data governance programs. This session will set forth an explanation of research that identifies certain metrics of success used to gauge the effectiveness of higher education institutions' data governance programs.
Presenter: Paula Burke Pitrak, Northwestern University.
Meet the Free Agent Learners: Are You Ready for Them on Your Campus?
With a universe of online content in the palm of their hand, today's middle and high school students are increasingly engaging in purposeful, self-directed, interest-driven learning that is taking place beyond the classroom. Based upon eight years of national research, this session will provide an insider view on the activities and motivations of these free agent learners and unpack the implications of your future students' expectations for new learning models in higher education.
Presenter: Julie Evans, Project Tomorrow.
Proceed Until Apprehended
The recipient of the 2022 EDUCAUSE Leadership Award will share a few stories from a fun and fortunate life in higher education, along with one or two mistakes made along the way.
Recipient of the 2022 EDUCAUSE Leadership Award. Award sponsored by Moran Technology Consulting, Gold Partner.
Presenter: Michael Berman, California State University, Office of the Chancellor.
Educational Institutions are a Hot Target for Cybercriminals
In this presentation, Devin Bhatt, acting chief information security officer (CISO) at Federal Student Aid, U.S. Department of Education, will delve into the details of cybersecurity incidents that affect institutions of higher education every day. Discover the most common causes and surprising entry points of breaches, learn best practices for both prevention and mitigation, and explore how to effectively mitigate a cyberattack in progress.
Presenter: Devin Bhatt, US Dept of Ed.
Beyond Talk on Digital Equity: How EdTech Companies and Colleges Can Partner on Innovative Strategies to Serve Historically Excluded Communities
As the pandemic laid bare, disparities in technological capability will exacerbate inequality for low-income and minority students and minority-serving institutions. Decades of talk about the digital divide hasn't brought much change. How can edtech use this moment to shape new alliances with Black and Brown communities—and the institutions that serve them—to advance digital equity and promote economic security? How do we reimagine traditional approaches to higher education partnerships that have a chance of making a difference? What if we don't?
In this special journalist-moderated session, leaders of minority-serving colleges, an official from the United Negro College Fund, and the president of EDUCAUSE highlight the urgency for these partnerships throughout higher education, exploring the possibilities—and the potential pitfalls—of this new market dynamic.
Presenter: Goldie Blumenstyk, The Chronicle of Higher Education; Ed Smith-Lewis, United Negro College Fund; Teresa Hardee, Claflin College; Marielena DeSanctis, Community College of Denver; John O'Brien, EDUCAUSE.
Put Me In, Coach
Are you ready to lead today? Leaders impact many lives and strategies of the higher education institution. Leadership doesn't come from a title. Leadership is learned, and earned. Leadership can start at any point and be applied in many situations – your job, activities, and family. The recipient of the 2022 EDUCAUSE Leadership Award will share leadership learnings throughout her career.
Recipient of the 2022 EDUCAUSE Leadership Award. Award sponsored by Moran Technology Consulting, Gold Partner.
Presenter: Sue Workman, Case Western Reserve University.