Start-Up Alley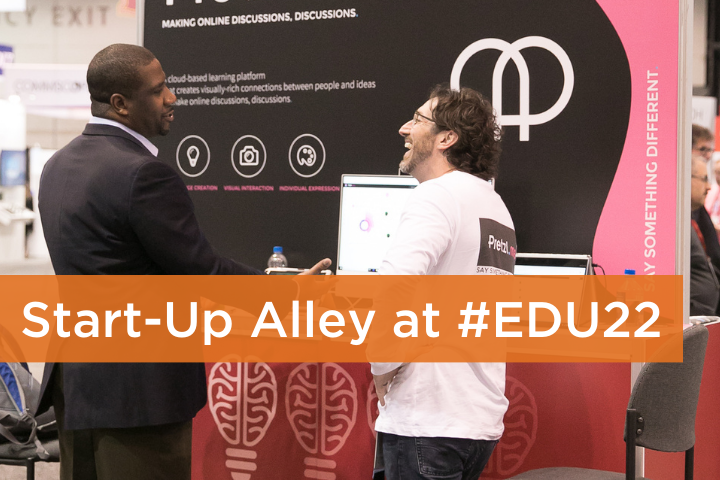 Experience the Excitement
Want to experience some of the most groundbreaking and promising solutions in higher education technology? Don't miss Start-Up Alley in the exhibit hall, Wednesday, October 26 and Thursday, October 27 at the 2022 EDUCAUSE Annual Conference.
---
Who Will be Joining Us?
We're pleased to announce the selection of our Start-Up Alley companies at our immersive in-person experience in Denver, CO. These companies are leveraging technology in innovative ways to address key issues in higher education. Visit them to interact with new technologies, share your product and service feedback, and identify potential solutions that meet the needs of your institution.
2022 Participants
All participating companies are under five years old, earn less than $1M in revenue, and employ under 25 employees.