Simulive Session FAQs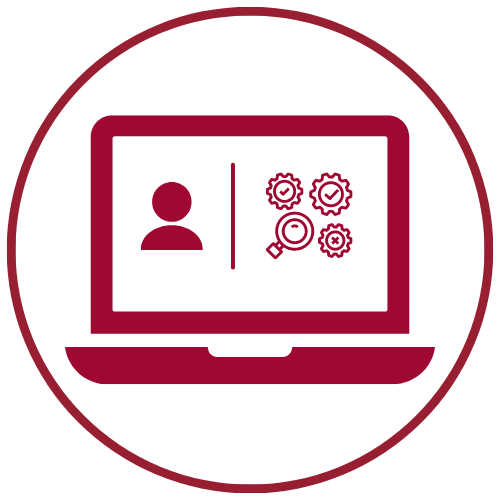 Resources
Presenter Checklist (Make a copy or download these important key dates!)
EDU23 PowerPoint Template for Download
A simulive session is a pre-recorded session that runs during the live program where presenters are actively engaged in the chat while the recording is playing. They:
Increase audience engagement since presenters will be interacting with attendees via chat.
Give presenters the flexibility of pre-planned, multiple-take program contributions.
Please structure your session so that it is no longer than 20 minutes. You don't need to allow for Q&A since you will be monitoring the chat throughout the session answering questions. Try to build in several questions to spark engagement, and be prepared to respond quickly to the responses.
Session Recording and Materials
Yes. Simulive and On-Demand session recordings (MP4) and VTT files (captioning) are due to EDUCAUSE by September 28. Any supporting materials (examples: copy of presentation slides, handouts) are due by October 2nd.
Important Note:
This statement below appears on the EDUCAUSE PowerPoint template and highlights the terms of the permission agreement you accepted in EDUCAUSE's Publishing Agreement. If you are using your own PowerPoint, we ask you to use the EDUCAUSE Annual Conference branding on the first and last slides. Please also include this statement on one of your slides:

This presentation leaves copyright of the content to the presenter. Unless otherwise noted in the materials, uploaded content carries the Creative Commons Attribution 4.0 International (CC BY 4.0) license, which grants usage to the general public, with appropriate credit to the author.
Yes. EDUCAUSE strives to hold meetings, conferences, and other professional events where all attendees feel welcome and barriers of any type do not exclude people from attending or participating. We ask that you take the time to review the Accessibility Information for Presenters section to help you create and deliver a presentation that all attendees can enjoy.
Ensure your attendees can see your slides. Use a 44-point font for headings, 32-point font or higher for bullets; 18-point or larger for verbiage.
Use Alt Text for all images.
Include no more than 6 lines of text on each slide.
Check that the presentation is accessible under Review tab> Check Accessibility.
Your simulive recording should be an MP4 file format (2GB is the maximum size). We ask you to also send us a VTT file. For the supplemental materials, these should be uploaded as PDFs. The copy of your presentation slides (that will serve as a resource for attendees) should be converted to a PDF that is accessible. See below for instructions on converting a copy of your presentation as a resource. File sizes should be 2GB or smaller.
✓

First find and fix any accessibility issues using PowerPoint's Accessibility Checker.

✓

Select File > Save As and choose where to store your PDF.

✓

Do NOT select "Print to PDF" or "Save as Adobe PDF"!

✓

Change "Save As" type to PDF (*.pdf).

✓

Fill the Title field with the title of your PowerPoint presentation.

✓

Select the "More Options" button near the title of your document and then select "Options."

✓

Check both "Document Properties" and "Document structure tags for accessibility" boxes.

✓

Select "Save" and close Options.

✓

Select "Save" to convert PDF.
Please rename files to be uploaded with the session title and the resource type (examples: "NameofSession Slides" and/or "NameofSession Handout"). If you password-protect a PDF document, please make sure to enable the file to be read by a screen reader. It is our goal to make our resources easily available to those who use adaptive and assistive technology to access files over the internet.
Your Presentation
Logistics
Your SIMULIVE session will be hosted on our online event platform, Hubilo. During your scheduled session time, we will stream your pre-recorded video onto your session page for attendees to view within the Hubilo platform.
Your participation is simple by following three easy steps.
Step 1: Log into the Hubilo platform (as an attendee) approximately 10 minutes before the start of your session.
Step 2: Locate your session under the "Agenda" tab.
Step 3: Click on the "Chat" tab, introduce yourself and welcome attendees in chat!
Presenter and Attendee cameras and microphones will be OFF. Interaction is through chat only. Polling is not available.
YES. For the success of the session, you need to be in attendance and actively engaged in the chat. Please also make sure you are registered for the event so you have access into the platform. (All presenters are required to register.)
Sure!
Before:

Introduce yourself in the chat space and welcome folks.This helps participants know the chat is live and starts building energy.
Let attendees know this is a pre-recorded video, but you are LIVE in chat to answer any questions.

During:

Pose questions, answer questions and chat away!
Use emojis and send gifs!
"Like" comments
Send 1:1 messages

5 minutes before the session ends:

Thank the attendees and remind them to rate this session using the 5-star rating system and leave additional comments by selecting the "Feedback" button under the video player.